Creating Confident Smiles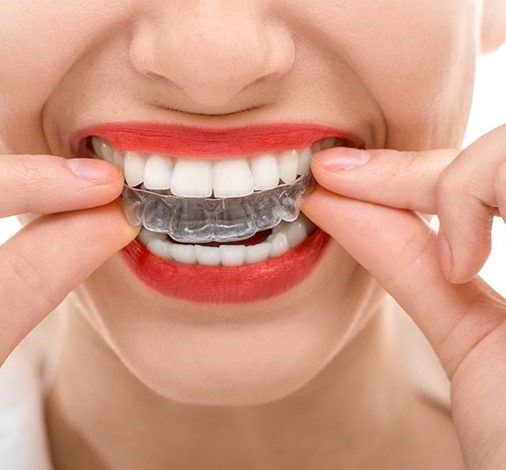 Studies have repeatedly shown that one of the most important features in the human appearance is a genuine, brilliant looking smile. When meeting someone for the first time, people naturally form their opinions based on someone's smile, which boosts the feeling of trustworthiness and sincerity. If you are confident about your teeth, you will tend to be happier and more at ease with the people around you, which boosts their own confidence and ability to relax. However, if you are unhappy about potentially misaligned or crooked teeth, you might avoid smiling and being yourself openly, causing yourself and others stress and anxiety.
If you are struggling with these issues, there is thankfully a great option for you through Invisalign in Pineville. Here at Parkway Dentistry, we can offer you excellent orthodontic care so that you can be proud of your straight, white smile.
Contact us now at (980) 819-4290 so that we can answer any of your questions about getting the superb option of Invisalign.
The Importance of Aligned Teeth
Many people are self-conscious about the appearance of their teeth, whether they might appear too crooked, or if an overbite or underbite is visible. These are extremely valid concerns since misaligned teeth can certainly cause a lack of confidence and esteem, thus leading to a less fulfilled life. However, there are many health complications as well that come from having crooked or crowded teeth, also known as malocclusion.
Some of the problems which arise from malocclusion include:
If teeth are improperly aligned or in wrong positions, chewing and biting is often inefficient, meaning that a patient must put two to three times more effort in chewing the same amount of food as someone with perfectly aligned teeth.
Teeth that are improperly positioned often are prone to greater amounts of teeth wear
Speech is often affected negatively by crooked teeth.
It is easier to bite one's tongue or cheek due to misaligned teeth, creating tears in the tissue.
Crooked or crowded teeth often cause tooth and gum infections like gingivitis, since it is very challenging to have proper oral hygiene when you cannot completely brush the plaque out of hard-to-reach places.
How Invisalign Works
The way that Invisalign treatment works is that our knowledgeable dentist will insert a set of clear aligners which are designed to gradually and gently straighten your teeth over an extended period of time. Because the aligners are clear, your natural teeth are on display, and you do not have to suffer from the traditional, overt metal braces. Unlike those contraptions of twisted, painful wire, the strong but transparent and thin plastic is perfectly designed to fit with your teeth as if melded there. Our patients have repeatedly delighted in the fact that these aligners feel just as invisible, seamless, and comfortable as they look.
Out with the Old, In with the New
There is no need to resort to being a traditional "metal-mouth" anymore, not when you have the magic of Invisalign in Pineville readily available to you. Here at Parkway Dentistry, we are devoted to helping patients find the perfect option for them so they can feel confident about their appearance.
Advantages of Invisalign Over Traditional Braces
They are comfortable
They are easy to clean
There are fewer dental visits required
There are no food restrictions
They are more attractive
There are no metal wires or brackets
Call us today at (980) 819-4290 or contact us online to find out how straightening your teeth can change not just your smile, but your life.
Patient Reviews
Opinions That Matter the Most
"Absolutely everyone at Parkway Dentistry is fantastic to work with. They're all friendly, knowledgeable and provide the best patient/customer experience that I've had in a long time"

- Brent S.

"Dr. Miller and his excellent staff have taken great care of my family for years and I couldn't be more pleased. I wish every medical office was this good."

- G. D.

"I've been to a couple of dentists since we moved but no one compares to Dr Miller and his staff at Parkway Dentistry. They are hands down the best in the Pineville, Charlotte metro area."

- Ma R.