Pineville Dental Implants
Providing the Best Solutions for Missing or Damaged Teeth
Numerous individuals have lost a tooth due to dental decay, gum disease, or injury. When this occurs, it is important to replace the lost tooth as soon as possible to avoid problems with your adjacent teeth and overall oral health. There are several tooth replacement options available, including bridges and removable partial or full dentures. The best standard of care nowadays for North Carolina residents is dental implants.
Call a member of our friendly staff at (980) 819-4290 today to schedule an appointment and learn more about our Pineville dental implants.
What Are Dental Implants?
Recent advancements in dentistry have provided a way for dentists to fully replace a tooth root with a fixture made from ceramic materials or biocompatible metal. The process begins by installing a post directly into the jawbone. This post bonds with the bone and acts as the root of the tooth. In the same way the natural root supports the natural crown of a tooth, the post serves as an anchor and provides a stable foundation for a replacement tooth. After the gums have been given several weeks to heal, the artificial tooth is made and then attached to the post.
The Advantages of Dental Implants
Those who receive dental implants must undergo a surgical process that involves making a small incision in the gums. This often makes people hesitant about dental implants. However, when performed by our skilled dental professionals, this is a safe and relatively painless procedure. And although the process is longer than other tooth replacement options, there are many significant advantages.
The benefits of dental implants include:
They do the best in replicating the look, feel, and function of a natural tooth
They do not require the preparation or involvement of adjacent teeth
They prevent shrinkage in areas where teeth are missing
They stimulate bone remodeling in the jaw
They help to restore facial contours in areas where substantial bone loss has occurred
They allow you to speak and eat with confidence and comfort
In many cases, dental implants are the better option for solving the problem of missing or broken teeth. Moreover, the success rate of these types of surgeries is very high. Get in touch today to find out if our Pineville dental implants are right for you.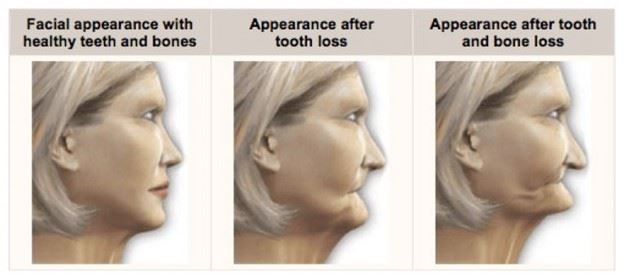 How Do I Care For Dental Implants?
There are several steps you can take to ensure that your dental implants remain in good condition.
Be sure to brush your teeth at least twice a day
Utilize a toothbrush with soft, gentle bristles
Floss regularly
Utilize a small interdental brush
Stay away from foods that could potentially damage your implants, such as hard candies
Contact Parkway Dentistry Today
Dr. Miller is here to help you determine the best course of action for replacing your missing teeth. With years of experience fitting dental implants, you can trust our team to provide the treatments you need to restore your perfect smile.
Looking for a permanent solution for lost or damaged teeth? Call (980) 819-4290 today to discuss your options for Pineville dental implants.
Patient Reviews
Opinions That Matter the Most
"Absolutely everyone at Parkway Dentistry is fantastic to work with. They're all friendly, knowledgeable and provide the best patient/customer experience that I've had in a long time"

- Brent S.

"Dr. Miller and his excellent staff have taken great care of my family for years and I couldn't be more pleased. I wish every medical office was this good."

- G. D.

"I've been to a couple of dentists since we moved but no one compares to Dr Miller and his staff at Parkway Dentistry. They are hands down the best in the Pineville, Charlotte metro area."

- Ma R.